Wall Art Shop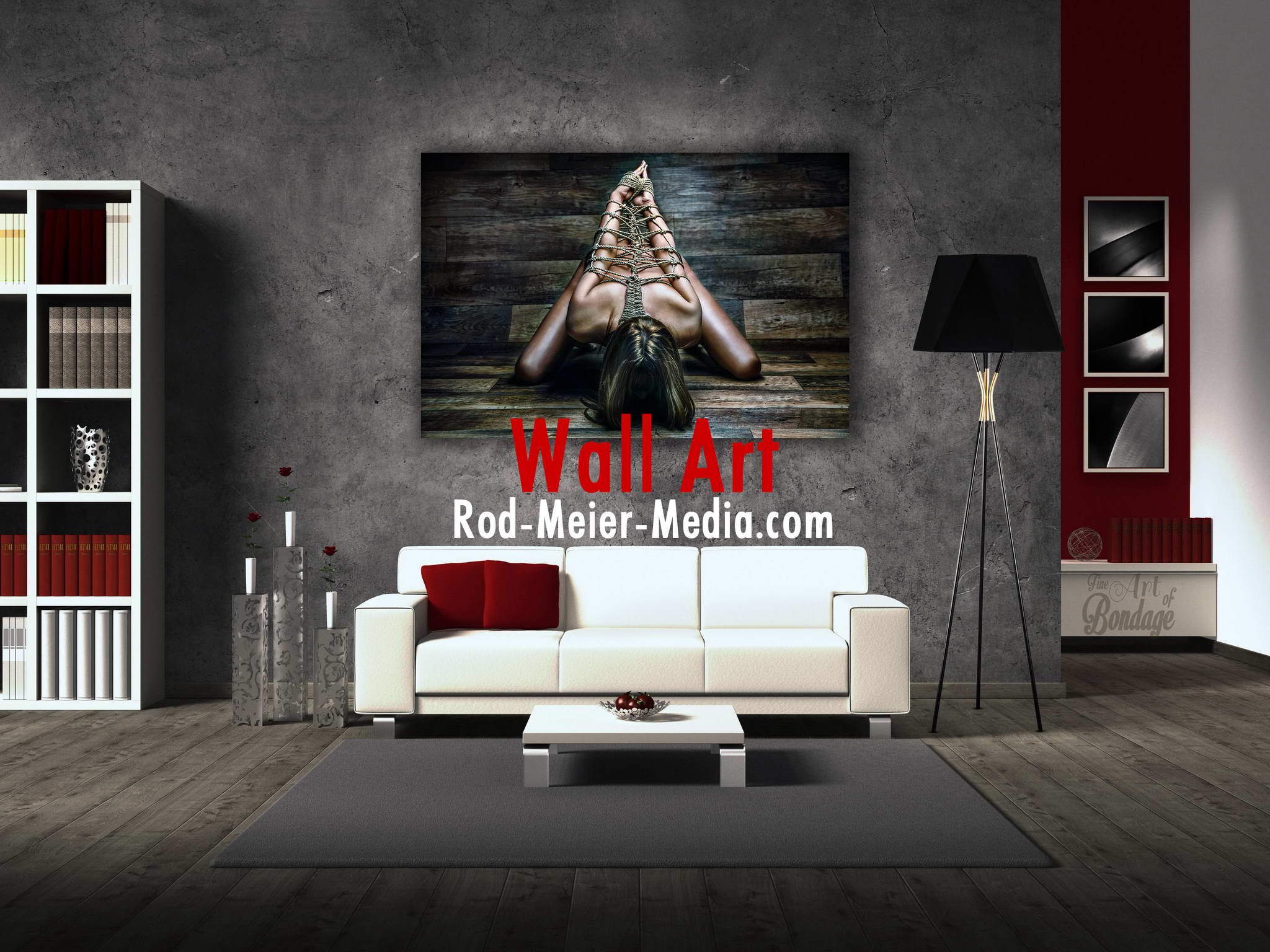 The brand new wall art shop to view and buy all "Fine Art of Bondage" artwork is online!
Wall Art Shop: Rod-Meier-Media.com
Special voucher for you – safe 5% with this code: FineArtOfBondageCom
There will still be some hand selected items available at amazon & ebay. But in the new shop you get ALL images in ALL sizes and materials!
I also have some items or brand new images on sale. So it´s worth to visit the shop from time to time to save some money and get real art and extraordinary images for your walls.
What you can expect:
Poster
The poster sets and also single poster prints. With free shipping worldwide!
Wall Art
The biggest category with all artowrk of the "Fine Art of Bondage" project. Far over 100 different pictures and several collections.
Depending on your shipping address manufacturing and shipping is from germany or USA and Canada.
Wall Art USA/Canada
I have a manufacturing partner in the US and canada – so I can deliver fast with domestic shipping. The quality is fantastic but the difference due to the european/worldwide wall art prints is, that this manufacturer uses 1.5″(4cm) wooden stretcher bars instead 0.75″(2cm) bars. So the US versions are more massive and a little bit higher in price. But it´s worth it, because you save a lot of money and time due to domestic shipping.
Sizes are between 24×16″ and 72×48″ – and that´s really big…
Wall Art Europe/Rest of world
All other wall art prints are made in germany in best quality by professionals. Sizes are between 60x40cm and 180x120cm on canvas, alu/metal or acryl.
Shipping in europe is really cheap – but depending on the sizes above 60x40cm it can be very expensive to ship it to destinations out of europe. if you are interested in shipping cost for your country outside the european union, please contact me before you order.
Some examples how this wall art could look at YOUR wall:
Art Books
Yes, the art books "Fine Art of Bondage/Beauty of Rope" are also in the shop. These photo art books have no price fixing like most other books. So as I am the publisher I can sell them at the lowest price and they will be shipped worldwide at no shipping cost! is this an offer?
Resellers / Affiliates
If been asked by many people if they can resell my art or if there´s an affiliate partnership. Now it´s possible!
At the bottom of each shop page you find a link with some information about reselling my art any you can apply as an affiliate partner.
As a reseller or affiliate partner there is no need to have your own warehouse. Just order it in the shop for your customers and I´ll do all to satisfy your customer.
Rod Meier Media – Wall Art Shop
Shop: Rod-Meier-Media.com
Special voucher for you – safe 5% with this code: FineArtOfBondageCom